It's Listmas, everybody! Welcome to Ranting About Music!'s annual end of the year blowout, where we take a look back at the albums, the hits, the highs, and the lows of this past year in music! Per usual, Listmas will run for a week starting today through next Tuesday with a new piece up every day. It's a lot of fun, and sorta my thank you for reading this year. Couldn't do this without you. Well, I could, but it'd be a lot sadder. Anyway, we're starting today with my favorite albums list; check the bottom of the page for a full calendar of festivities. Merry Listmas!
2016 was a lot, and often in unfathomable ways, but one area where it wasn't terrible was in the glut of capital A Albums that came out. This was a year where everyone from buzz-bin indie bands to the most prominent artists on the planet seemed to be dropping conceptually and thematically cohesive albums at a frightening clip. I remember a stretch in April and May where it seemed like major releases were just falling from the sky every few days, and it was great, but also so much to shift through. But, far be it from me to complain about a good thing.
And here are 11 of my favorite things. One curious note about 2016's great albums is that a lot of them meant something. There were meditations on grief, on death itself, black liberation, on joy, on goodness, on generational pain…almost everyone couched their ballads, mosh pit freak outs, bangers, and lithe dance jams with meaning. That's really cool to me. The list below isn't meant to be comprehensive of the best albums of the year (although some of them just are), but here are the 11 albums I obsessed over the most and would defend to hell and back if necessary. I ain't sorry, in other words.
11. PUP – The Dream Is Over
Going to pieces is a lyrical standby in pop-punk, but PUP sound like they fucking mean it. Over this album's half hour run time, they play the shit out of surprisingly nuanced songs like they're collectively one power chord, cymbal crash, or throat-shredding yelp from falling apart entirely as a band. It makes for thrilling music: the dramatic rise and fall of "If This Tour Doesn't Kill You, I Will" into the breakneck bash of "DVP" is one of this year's best one-two punch openers, "The Coast" and "Familiar Patterns" wind up and wind up until they lose their shit in gang vocals, and the band turns in a pair of hyper-distorted singalongs with "Sleep in the Heat" and "My Life Is Over and I Couldn't Be Happier." I also love brutally honest this album is about someone being their own problem; sure, it tries to deal with its shit on "Familiar Patterns" and "Pine Point," but you've also got immensely satisfying moments like "You wanna know if I'm still a prick?!/WELL, I AM" on "Old Wounds." 2016, for a lot of times, and a lot of reasons, felt like sitting on a couch with a fire on the other end, and PUP soundtracked it perfectly. Welcome to your year in 4 words: The Dream Is Over.
10. Kendrick Lamar – untitled, unmastered
Can you imagine being so good at something that even your cast-offs are excellent? That's the case on untitled, unmastered, Kendrick Lamar's compilation companion to last year's phenomenal (and Ranting About Music!'s 2015 Album of the Year) jazz-rap gem To Pimp a Butterfly. What kept me coming back to untitled, unmastered is how well it works as counter-programming for Lamar, whose albums are these highly narrative, exacting, Masterpieces by design. Here, everything sounds almost tossed off, and even when the songs are frantic ("untitled 1"), breaking your heart ("untitled 5″), or intense (untitled 7"), there's breeziness to Lamar's rapping that sounds approachable and replay friendly (and I still swear he's making fun of Drake on "untitled 2"). For all of Lamar's artistry, sometimes it's just good to hear him rap a lot in one place, and on that front, untitled, unmastered more than delivers. I wish my "drafts" folder was this hot.
9. Jeff Rosenstock – WORRY.
In an era where punk rock lifer-dom and giving away your music for free are cool, it only makes sense that donation label starter, punk rock lifer Jeff Rosenstock has his own masterpiece. On WORRY. he matches the anything-goes mentality of his old collective Bomb the Music Industry! (long live Scrambles, long live Vacation) with the execution from last year's SideOneDummy debut We Cool? for a record that's his best work to date. True to its name, WORRY. is the moment where every anxious thought and opinion you've had on a topic–gentrification, police brutality, musical escapism, holy-shit-I'm-falling-in-love, crass consumerism–comes to the surface, and suddenly your mouth is going a mile a minute, and you're panicking because you didn't bring this shit up earlier, but fuck it, you still have time to try fixing things now. The only thing more manic than WORRY.'s subject matter is its music; being a DIY lifer means you've mastered your sound, and don't let the punk trappings fool you: Rosenstock knows melody like a motherfucker. This record might represent things going to hell, but that doesn't mean it can't be his finest hour. Or 37 minutes, whichever.
8. Rihanna – ANTI
When I said that 2016 was a great year for Albums, I had Rihanna specifically in mind, because who would have thought that the queen of radio singles would drop an end-to-end record? She still got hits with "Work" and "Needed Me," but ANTI has a deep bench with the '80s indebted "Kiss It Better," gospel howler "Higher," "Love on the Brain"'s girl-group stylings, and a Tame Impala cover that outsings the original. What I like about ANTI is that it sounds natural; these songs don't declare their intent to take over your brain, they just infiltrate it. That's why "Work" and "Needed Me" were such slowburners as hits. All this sounds like it was by the design of a newly methodical and engaged Rihanna, whose time and attention to ANTI pays off dividends (again, "Higher"). This is her least radio-chasing record, and handily better for it. The radio needs her, not the other way around. Didn't they tell you she was a savage?
7. Esperanza Spalding – Emily's D+Evolution
Esperanza Spalding's Emily's D+Evolution is an album I couldn't stop turning over, and that's despite "contemporary jazz bassist goes prog rock" raising like, six different red flags. Spalding ventures outside of jazz for this album, blending prog rock with funk and no small amount of grunge and a dash of soul for a singular and fulfilling record. It's probably the musically richest album on this list, filled with swinging and shifting grooves, tasteful basslines, expressive guitars, and Spalding's limber vocals. The titular Emily is an alter-ego for Spalding, and she sings throughout like she's channeling another spirit, especially on "One" and the panting "Rest in Pleasure." As often as Emily's D+Evolution plays fast and loose with sonic stability ("Good Lava" threatens to melt under your feet in the best way, while "Ebony and Ivy" features a pair of robo-spoken word pieces), it never falls apart; check how "Unconditional Love" flirts with being a single. Spalding produced Emily's D+Evolution with longtime David Bowie producer Tony Visconti, and anyone who liked Blackstar will like this. Bowie might have ascended, but artists like Spalding are keeping his profound artiness alive on Earth.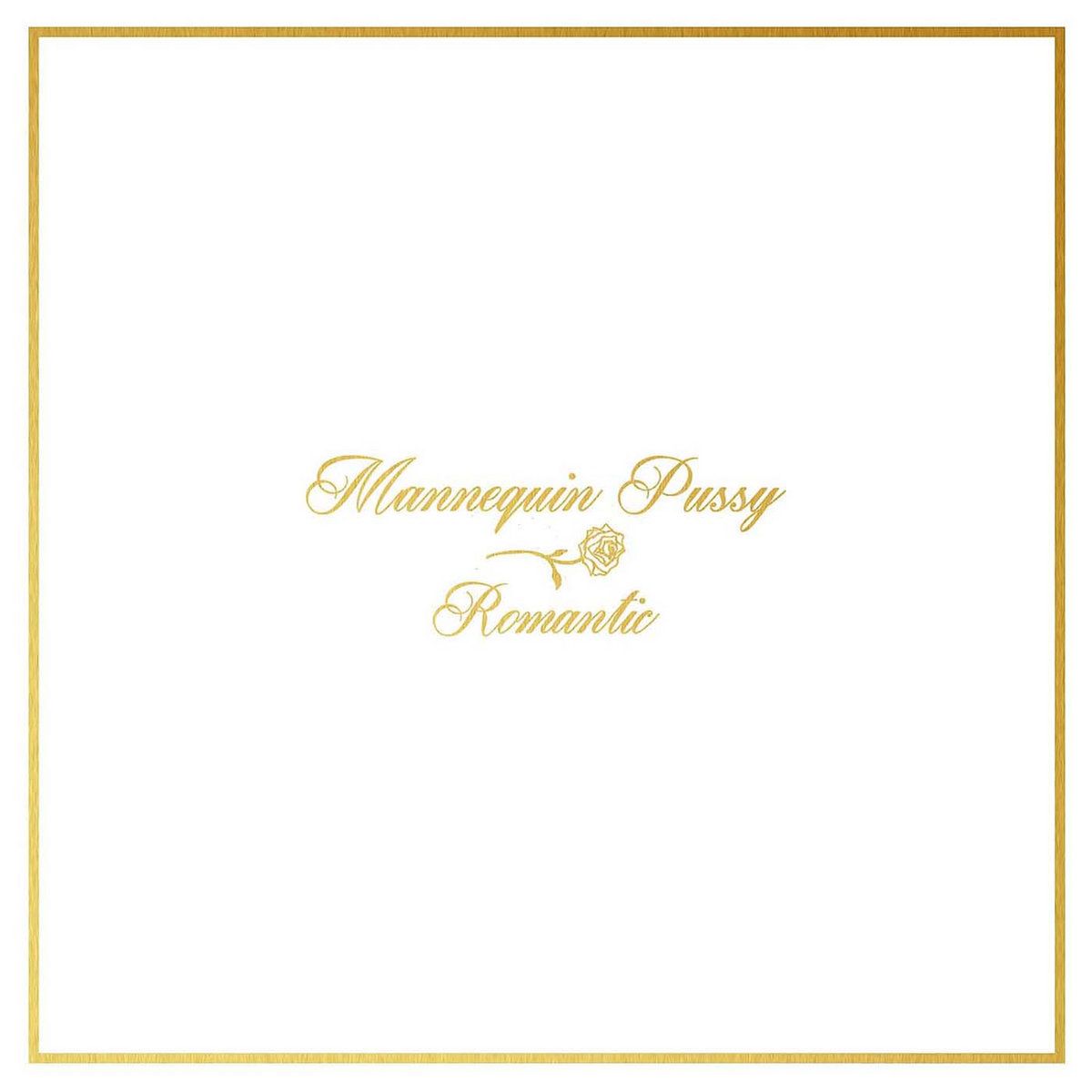 6. Mannequin Pussy – Romantic
Mannequin Pussy (killer band name) lead singer Marisa Dabice's lyrics sometimes get lost in her whisper-to-scream delivery, but she makes sure one line on Romantic comes through loud and clear: "STOP TAKING THIS SHIT OUT ON ME." The rest of Romantic's 11 songs in 17 minutes are similarly emotional and explosive, walking a lyrical tightrope between anxiety and affirmation while balancing the soft/loud dynamic of vintage emo, shoegaze's hurricanes of guitars, hardcore ferocity, and pop-punk hooks without ever sounding novel. Instead, this is an album where a band makes everything click into place, including dalliances like the mid '90s Garbage shimmer of "Pledge" and group harmonies of "Beside Yourself." It's the perfect match for lyricism that explores panic attacks, loneliness, shitty relationships, and friendships in one and two-minute bursts; at two minutes and forty seconds, the title track (the one with the shit-taking line above) is comparatively epic. That doesn't make it any less addicting; like the album, "Romantic" is a song you can play over and over and get lost in each time. It's pummeling, but kind of lovely. You know, like romance.
5. Chance the Rapper – Coloring Book
It's an open secret that end of the year music lists skew against summer music. Labored over and released in the cold, dark short days of mid-December, EOY rankings favor somber and insular artists, like Danny Brown and Sharon Van Etten. But Chance the Rapper's third mixtape Coloring Book has sounded great all year since its mid-May release; a radiant (ultra light, even) beam that's brought sunlight to overcast or snowy seasons. Chance's ode to joy comes loaded with jams; from the defiant, anti-label "No Problem" to "Angels" to "All Night" to "All We Got," Coloring Book is filled with pick-ups. It also has ideas that shouldn't work. Like, pretty large chunks of Coloring Book are straight up "I speak to God in public" praise music that should at least come off as corny. But it doesn't, because Chance and guests like Jamila Woods and Noname (both of whom put out fantastic projects of their own this year) among others present coming to the Light as healing from a very tangible darkness, and both versions of "Blessings" and "Finish Line/Drown" soar, while "How Great"'s extended intro where "How Great Is Our God" gets baptized in phasers sounds sublime. The guests are warm throughout, with Lil Wayne, 2 Chainz, Future, D.R.A.M., Jeremih, and Justin fucking Bieber of all people bringing their A-game. When times feel low, this is a mixtape that goes high.
4. Beyonce – Lemonade
Look, it's Lemonade. In a shortest distance Album of the Year race, the expansive meditation on the power and grace of black womanhood attached to half a dozen plus plutonium grade, multi-genre bangers is the one to go with. The remarkable thing about Lemonade is that it excels at both: if you want to read into the metatext of "Daddy Lessons" on the ways black women are conditioned to expect trauma in romantic partnerships and how loaded it is that this conditioning comes from fathers, you can do that, and if you just want to blast "6 Inch" and "Don't Hurt Yourself" as loud as fucking possible, Lemonade pays off on that end, too. Its true power lies in its flawless execution: from wounded ballads to liberation anthems, Beyonce and her team hit every step perfectly, and at a filler-free 46 minutes, nothing gets lost in the shuffle (which is to say: stop sleeping on "Love Drought"). Everyone's gotten in formation to celebrate this one, and with good reason.
3. The Hotelier – Goodness
The Hotelier's Goodness is, for all intents and purposes, the difficult follow-up to the band's emo revival highlight Home, Like Noplace Is There. Instead of 3 minutes of explosive catharsis, Goodness features 4 and 5 minute meditations on internal processing and, er, goodness. It could be heady, but when the songs in question deliver like the extended glide of "Piano Player" or plea for clarity on the gorgeous "Two Deliverances," aspiration sounds downright approachable. And, as is the case with Modern Baseball's "Holy Ghost," Goodness suggests ways the emo movement can progress by going in musically adventurous directions that either stretch or shrink the subgenre's verse-chorus-verse structure ("Sun," "Fear of Good") or pushing the cinematic aspects even broader ("Soft Animal"). Band leader's Christian Holden remarked that Goodness is about finding a way through, and it works as a good next step for The Hotelier, for the emo revival, or for whoever's listening to it.
2. Teen Suicide – It's the Big Joyous Celebration, Let's Stir the Honeypot
Maryland's Teen Suicide formed in 2009, broke up in 2013, reformed that December, released a string of new songs between now and then, and announced they were retiring the name again this year. They're a little all over the map, in other words. That scattered approach extends to their raucous, sprawling closing statement It's the Big Joyous Celebration, Let's Stir the Honeypot that takes its roots in ostensibly lo-fi indie rock, but includes ventures into chamber pop, noise rock, looped psych pop, and at least one piano number over its 26 songs. It's structurally a mess of an album–strummy guitar and vocals only songs segue into Cure-inspired indie pop segue into vaguely trip-hop–but that's why I find it so fascinating. ItBJC lives in its own little world of scrawled out melodies and non-linear lyrics; on "It's Just a Pop Song," Sam Ray ponders mortality and asks you to use his numerous Netflix accounts one minute, and the next he's tossing off lines like "What if I moved to Boston?/Should I go on Suboxone?" and "What do you want for dinner?/We broke up in November" like he's talking idly to himself. It's a genre roulette of an album with substance abuse and disconnection running throughout; grim stuff, but it never sounds dark as much as it does surreal, which works in its favor across a 68 minute length. It's the Big Joyous Celebration is a different spin on indie rock, and might be one of my favorites of the genre.
1. Frank Ocean – Blonde
Frank Ocean moves on no one's time but his own. That's the lesson we learned in the four years between Channel Orange and Blonde, and again when Blonde opener "Nikes" lead with pitch-shifted vocals for its first three minutes. What follows is an hour that defies easy genre classification; R&B with the R minimized, pop rendered with the softest touch possible, abstract soul taken to the point of impressionism. It's the logical conclusion of a bunch of studio tinkers seeing how much they can get away with in a given song, like the shifts in "Self Control" from guitar-based soul to ethereal gospel, or the barely-there nature of "Skyline To." And, once you let yourself sink into these songs instead of waiting for the next "Thinkin Bout You" to come up, they sound fantastic.
Where Blonde stays with you is in how intimate it feels. Songs like "Nights" and "White Ferrari" evolve in tone the same way reflecting on a memory starts with one mood and gradually shifts into the next, and the effects on Ocean's voice even mimic this. The move is evocative, bringing you into the song's world, even if you've never experienced fucking on someone when you didn't have a mattress. Ocean might sing "I thought that I was dreaming" on "Ivy," but the whole album sounds like a daydream. As a celebration of combined masculinity, an exercise in empathy, and just as a collection of songs, Blonde was my favorite album of the year, hands down. I'd gladly wait another 4 years for something like this.
Listmas Schedule:
12/14: Favorite Albums
12/15: Worst Hits of the Year (10-6)
12/16: Worst Hits of the Year (5-1)
12/17: Best Hits of the Year (10-6)
12/18: Best Hits of the Year (5-1)
12/19: The Gibby 50 and Over/Underrated Albums
12/20: The Year in Rant: Odds and Ends