Hello, and welcome back for Day 2 of Listmas 2018!
Today, we're trying something new. I didn't do any on-site music writing this year, but I still listened a lot of albums in the meantime, and I wanted to use today as sort of an "album catch up" day. So here's what I thought of a bunch of albums. Some of them were in the running for the Favorites list, some would have gotten panned. Here we go.
Cardi B – Invasion of Privacy
The question was always going to be "Is Cardi B anything beyond 'Bodak Yellow?'" and Invasion of Privacy answers with a resounding "yes." What I like most about this album is that it's kind of the platonic ideal for a "do everything" debut: there are a few great singles, a handful of spitters where Cardi just goes off (Is "Money Bag" mostly a "Bodak" rewrite? Yes. Does it reeeeally matter? No), and a few slower numbers. Even if it slumps once or twice and "Bartier Cardi" is now more dated than "Pete Davidson," the guts of Invasion of Privacy hold together as an impressive debut with lots of replayability.
Travis Scott – Astroworld
While Cardi did plenty for herself, Travis Scott also had a banner year with a number one album and a number one song in "Sicko Mode." Astroworld is Scott's best yet execution of his "artist as curator" approach where he gets people like, say James Blake and Kid Cudi on the same song and recruits Stevie Wonder to play harmonica, or drafts Pharrell and The Weeknd to sing over a Tame Impala beat, but for me, the whole thing only works in fits and starts. The record feels top heavy, and after "Skeletons," I tune out almost entirely. Scott can make really pretty music, but a lot of it gets inert, and all the splashy names in the world can't make something out of nothing. "Stargazer" is a hell of an opener, though.
The 1975 – A Brief Inquiry Into Online Relationships
It's entirely possible that in a month, I'm going to look back and be mad that I'm writing about this one here instead of on the Favorite Albums list. The album certainly has a lot of my favorite songs of the year: "Love It If We Made It" (look at these lyrics and tag yourself–I'm "Unrequited house with seven pools"), "Sincerity is Scary," and "It's Not Living (If It's Not With You)" are all top tier, but I just haven't had time to dig into this thing enough to call it a favorite. While I'm still figuring out where I sit with the acoustic songs, I'll say that I love The 1975 for being a band that's successful and has a personality; no other rock band was going to throw a lyric like "POISON ME, DADDY" out there without a trace of irony (and the Genius annotation is wild).
Justin Timberlake – Man of the Woods
Drake – Scorpion
You could capture my thoughts on Scorpion with two stretches from intro "Survival" (emphasis added):
"I've had real Philly niggas try to write my endin'
Takin' shots with the gold and talk about shots that we sendin'
I've had scuffles with bad boys that wasn't pretendin'
I've had too many nights to mention, that's just the beginnin'
I'm pretty sure we got a label, I'm still independent
I fell back a hundred times when I don't get the credit"
"This just a intro, let me not get ahead of myself
This is God's plan, young man, you said it yourself
Always got a ace up my sleeve for whatever was dealt
Daddy got suits like Bernie Mac, he dresses himself
I stopped askin' myself and I started feelin' myself
Now I gotta deal with all this drama and deal with myself
I ain't even have to cut the tie, it severed itself
This just the intro, let me not get ahead of myself"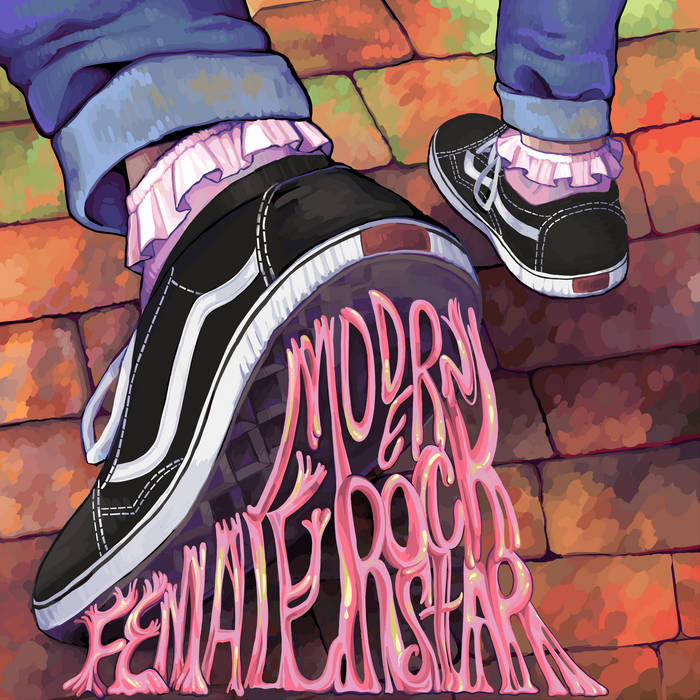 The Sonder Bombs – Modern Female Rockstar
If we're talking in terms of enjoyable pop punk this year, it doesn't get better than the explosive, ukulele-led attack of Modern Female Rockstar. A punchy collection of songs about cutting out bullshit and toxicity (especially as they relate to shitty dudes and a-hole scene "girl with the band" politics) while having the courage and power to live your best life, Modern Female Rockstar matches its most affirming lyrics to its most captivating music; the last minute and a half of "Title" are a must listen. The album finishes with "Twinkle Lights," just as baring an "I've been through some shit and working on it" song that keeps both eyes on the future. Keep an eye out for what this band does next (and speaking of eyes and looking: MFR features some of my favorite cover art of the year).
Black Panther: The Album
The fact that Black Panther: The Album isn't an unmitigated disaster or a mediocre corporate tie-in would have been enough to call it successful, but it's actually a pretty great collaboration album on its own. Apperances from big-stage newcomers SOB X RBE and Jorja Smith steal the show, but Khalid and Swae Lee's "The Ways" and "Opps" are stellar, too, in addition to SZA and K.Dot's own "All the Stars." I also want to highlight that "King's Dead" brings us closest to a universe where Kendrick, Jay Rock, and Future wrote a Disney Villain Song.
The Carters – EVERYTHING IS LOVE
Probably better than you're remembering, probably not great enough to argue harder for than that. Ideal cocktail party background music, if nothing else.
Kanye West – ye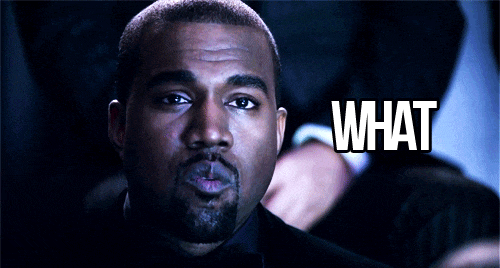 Kids See Ghosts – Kids See Ghosts
Once you set aside the names involved, you're left with a project that mostly consists of interesting sketches as opposed to fully realized songs. For people deeply invested in Kid Cudi or Kanye, that might be enough, but otherwise, KSG's low-stakes "Just fuckin' around" vibe is both an asset and a liability. It'll likely go down as an interesting 2018 curio than anything else.
Migos – Culture II
Fun fact: this blurb has fewer characters than there are minutes of the punishingly long Culture II.
Gorillaz – The Now Now
Well, that's one way to do course correction, isn't it? Damon Albarn came back from last year's collaboration heavy and unfocused Humanz with an aggressively low-stakes but much more enjoyable follow-up. The Now Now would register as just fine were it not for a handful of songs like "Kansas," "Magic City," instrumental "Lake Zurich," and closer "Souk Eye" that prove Albarn and his cartoon band don't need a gimmick or a guest to make good music, they just have to be.
Cloud Nothings – Last Building Burning
Here's another way to do course correction: if your attempt at going light didn't do much for people and you're one of world's most kinetic bands, it pays to go slash and burn for an album. Last Building Burning is a collection of haymakers and 360 dunks, and it culminates with "Dissolution," an 11 minute long track that's like a Sex Bob-omb song if Stephen Stills and (especially) Kim Pine got to go scorched earth. It rocks.
Snail Mail – Lush
Snail Mail won this year's Indie Rock Breakthrough Sweepstakes with Lush, which has been routinely topping or placing high on year-end lists, and was inescapable for a stretch this summer. I like it ("Heatwave" and "Full Control" are the biggest keepers), but it seems just a little too boilerplate indie rock to really jump off the page for me. I'm interested to see where they go from here.
The Voidz – Virtue
The only Strokes criticism that really seemed to get to Julian Casablancas was that they were boring, and his side gig The Voidz have consequently been an attempt to be Not Boring by way of leaning hard into outre concepts and a lotta scuzzy noise rock. Virtue splits the difference in a big way: on one hand, it has 4 or 5 stunning all-timers on the other hand, I don't think I've made it through the whole thing in one sitting. Take it or leave it.
Jeff Rosenstock – POST- and Antarctigo Vespucci – Love in the Time of E-Mail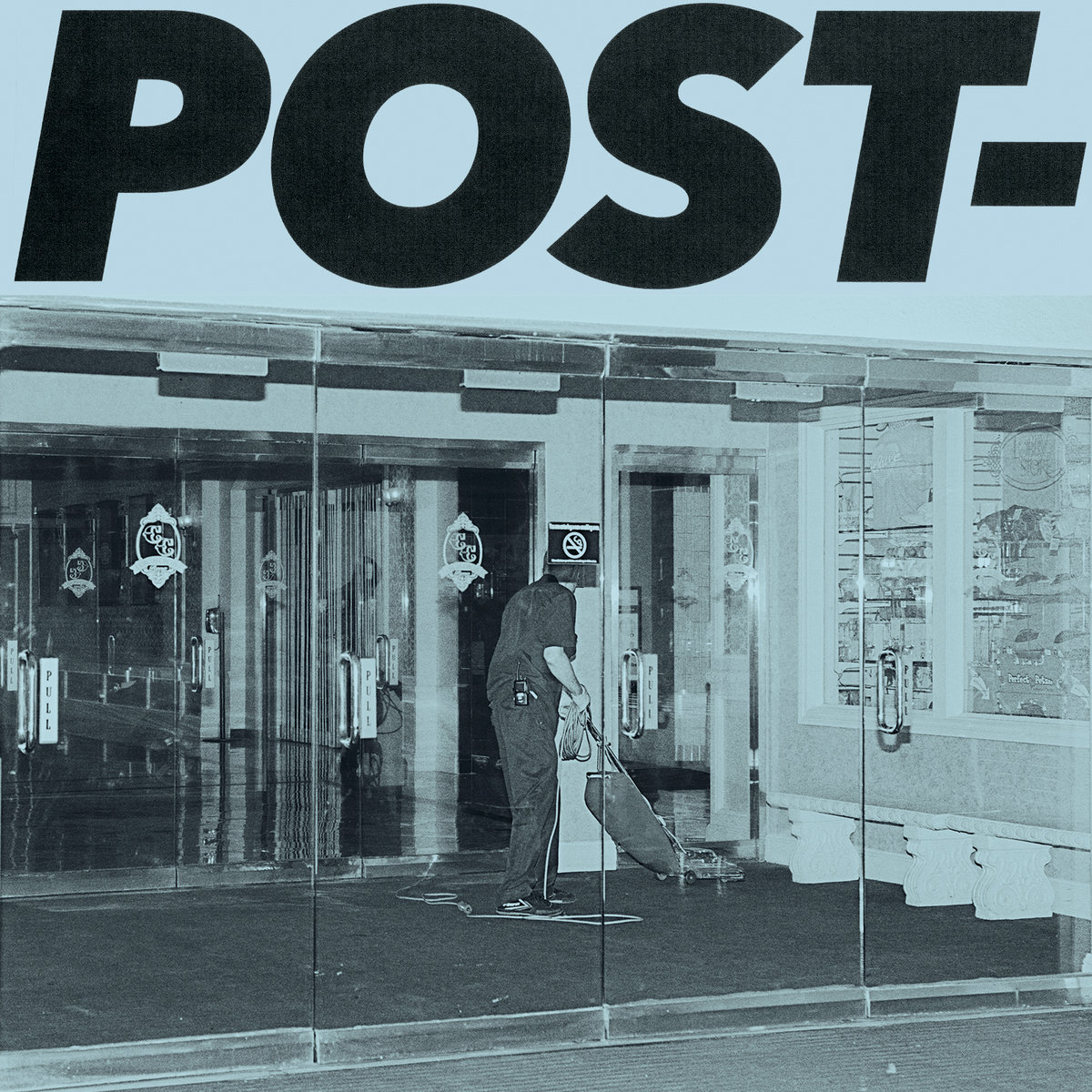 Both of these were in the running at different points for the Favorite Albums list. Rosenstock followed up his 2017 punk mishmash masterpiece WORRY. with an album that tempered WORRY.'s jittery optimism with a battered persistence and more anthemic songs. "USA" was the year's first "holy shit" rocker, and no one other than Rosenstock would attempt a hungover, loosely psychedelic crooner like "TV Stars." It's just a great album for when you feel tired of shit but still gotta keep on powering through, and I think that registered for a lot of people this year.
Rosenstock also partnered with indie singer-songwriter/immortal human being Chris Farren for a new album with their outfit Antarctigo Vespucci this year. AV's music could most accurately be described as surf rock power pop that grapples with romance and insecurity, and this year's Love in the Time of E-Mail is no different; like their last two albums, it's a delight. These guys pair well: Farren gives Jeff's music that extra little bit of sweetness, and Rosenstock's frayed guitars cut Farren with a little instability he otherwise lacks. This time around, they run out of oomph before closing with "Lifelike," but even if it doesn't quite match up to the last record Leavin' La Vida Loca, it's still solid.
Arctic Monkeys – Tranquility Base Hotel and Casino
I already think this album's destined for "Misunderstood" status. After the immediately accessible (although for me, always kind of so-so) AM, Arctic Monkeys came back with an album about a washed-up lounge singer and the lunar hotel where he wastes away. The record falls into a mid-section lull, but also has one of the year's best tone-setting openers, and "One Point Perspective" is as charming a song Alex Turner's ever written. Aesthetic has done a lot for Arctic Monkeys in the '10s, and continues to do so here; I think the overall feel of this one does it a lot of favors (also: between TBHaC, Carly Rae Jepsen, Father John Misty, and Drew Goddard, hotels had a hell of a year).
Listmas 2018 Schedule
December 19th: Top Ten Favorite Albums of the Year
December 20th: A Brief Inquiry Into 2018
December 21st: Top Ten Worst Pop Hits of the Year, pt. 1
December 22nd: Top Ten Worst Pop Hits of the Year, pt. 2
December 23rd: The Gibby Fifty (50 favorite songs)
December 26th: Top Ten Best Pop Hits of the Year, pt. 1
December 27th: Top Ten Best Pop Hits of the Year, pt. 2