Staying power.
Of all the challenges that music released this year faced, none was greater than trying to hold the line against polling data, constantly shifting virus updates, protests, anguish, and the general restlessness that characterized most of 2020. Music had to do this with one hand tied behind its back, too, since festival circuits, tours, and most late night TV performances were out, and grainy, glitchy at-home livestreams were in.
All of this was, very understandably, an uphill road! When I sat down to tally up everything for Listmas, I came across what felt like a record number of "Fuck, that was this year?" albums. Did you remember that Pearl Jam put out an album in 2020? Because I straight up forgot. I feel bad that a bunch of stuff came and went this year because on the whole, 2020 was a pretty solid year for albums. And while we're almost certainly down some records that are holding out for next year, music on the whole saw less disruption than TV or movies (go watch Soul), and the emphasis on at home/headphone listening meant that this year albums had a chance to get personable. So here's my list. As always, the usual caveat that these are my favorites and not strictly speaking bests (y'all have probably already seen enough lists with a Fiona Apple, Waxahatchee, Run the Jewels, HAIM, and Phoebe Bridgers top 5), so let's begin.
15. Nine Inch Nails – Ghosts V: Together
14. Best Ex – Good At Being Bad
13. Ricky Eat Acid – when they align just so, memories of another life bleed into my own
12. Beabadoobee – Fake It Flowers
11. Vritra – SONAR
10. Phoebe Bridgers – Punisher
Yes, I just alluded to this album showing up on everyone's list and here it is kicking off mine. That's just how it sometimes goes. To be honest, I was a latecomer with Punisher: the album dropped in March, but I didn't start listening to it until October. A singer-songwriter album with attention to texture and detail like this is perfect hoodie season Sad Bastard music, although the vaguely apocalyptic, morose reflections of Punisher could have fit any part of the year. What keeps me coming back to Punisher is the second half, where things snap into clearer focus from "Chinese Satellite" onward (that said, "Kyoto" is a near perfect single). It's that stretch and the big-swing finish of "I Know The End" that not just make me really dig Punisher, but curious about where Bridgers gets up to next; the possibilities feel as endless as that starry sky on the cover.
9. Snarls – Burst
One near positive of this spring was that I was suddenly spending a lot more time at parks, and what better soundtrack for walks in the woods than an album that literally opens with a song called "Walk in the Woods"? A Columbus band signed to the reliably great Take This to Heart Records label, Snarls live in the alternative/indie/emo/pop crosspollenation lane that rewards bands who have not just songs, but something special going for them. Burst isn't short on songs (the crunch of "Hair," "What's It Take" and its delightful R.E.M. verve, how "Better Off" turns the wistfulness up to 11 is a great midalbum run, and "Falling" + "Burst" are a great closing 1-2) by any stretch, and yet its Chlo White and Riley Hall's vocals and their interplay that let the album really soar, and kept it in my rotation once it got too hot and then too cold to go to the parks. I've heard so many bands try and miss making a record like this that balances sound, songcraft, and heft, but Burst is the whole thing in a pastoral package, check it out.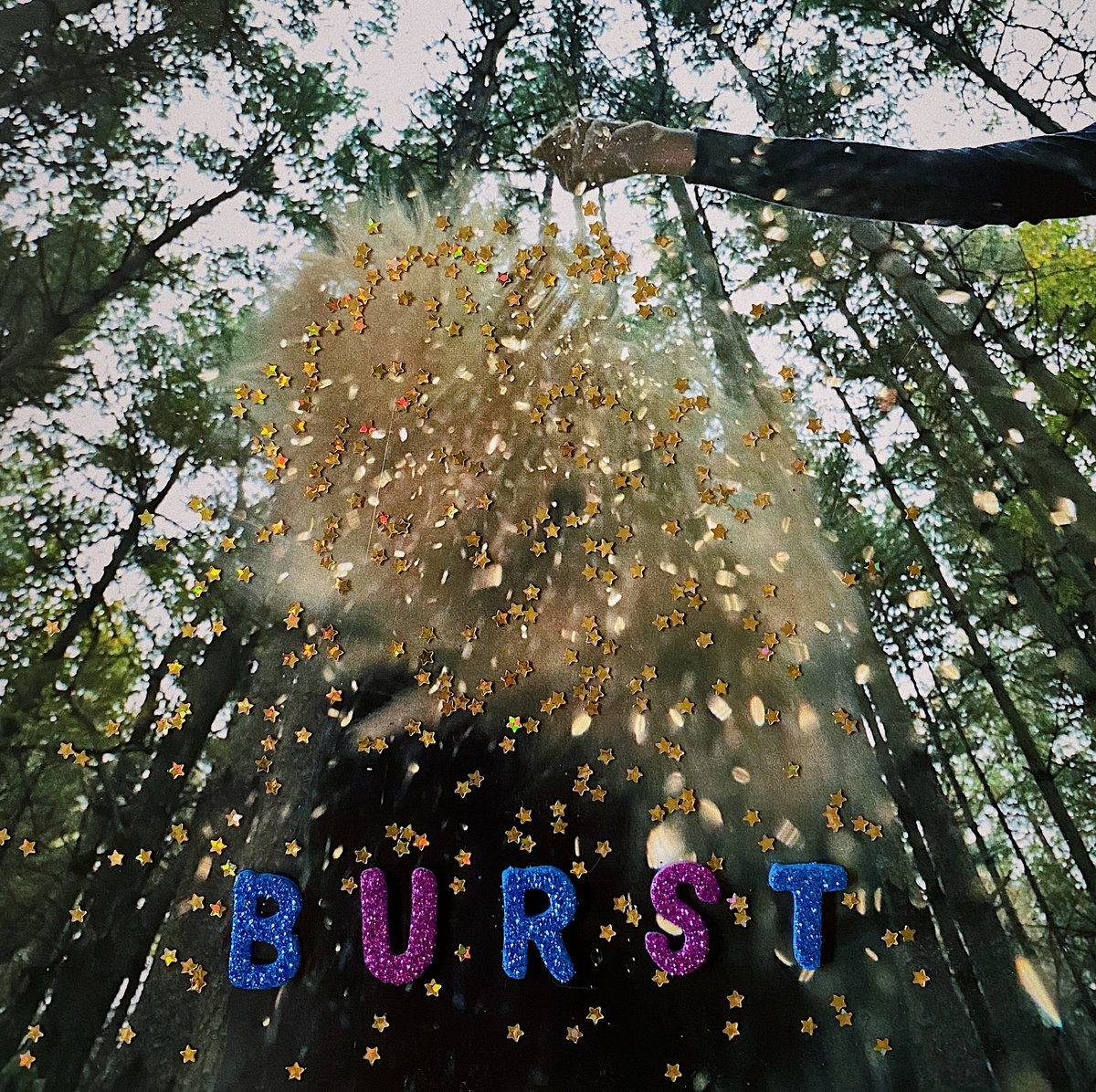 8. The Weeknd – After Hours
I didn't think The Weeknd had this in him. Abel Tesfaye's pop turn generated a stable of hits I really like with the unfortunate side effect of detritus-laden and therefore kind of middling albums, and the return to sadness Selena-and-I-broke-up My Dear Melancholy didn't inspire much confidence. After Hours course corrects on a few levels: it's shorter, it's more thematically cohesive, the melodies and production are great, and the hits-to-album-cuts disparity is much lower; hell, half of AF sounds like it wants to be The Single. And, I promise I won't make every one of these entries about the pandemic, but After Hours took a surprising turn in the early days of shutdown. An album of cavernous synths, hollowed out New Wave, and reverberating pop and R&B was actually kind of a perfectly eerie listen while peering through the windows into closed up bars, unlit clubs, and empty party-area streets, and a song like "After Hours," that's all about isolation from the person you want next to you, I mean, it's all right there. It turns out that neon-drenched psycho psychadelia is a great look for The Weeknd.
7. Gorillaz – Song Machine, Season One: Strange Timez
A great music year in general, 2020 was also a stupid-great year for the ipod-core class of artists. The Strokes, The Killers, Bright Eyes, Sufjan Stevens, and Fleet Foxes all release well-received albums, but Gorillaz' new er, thing, was my favorite of the bunch. The key appeal to Strange Timez, for me, is that it's Gorillaz being inventive and confident again, like Damon Albarn and co. got their mojo back after a pair of underwhelming albums. Humanz in 2017 was heavy on guests, but it felt like everyone forgot to write songs for it, and while I still think the following year's The Now Now is real enjoyable, it lacked the band's signature ambition and could be detrimentally low stakes. Strange Timez takes the best of both: the collaboration-driven and ambitious nature of Humanz with the song quality of The Now Now for the most compulsively listenable music Gorillaz have done this side of Plastic Beach. I can't wait for Season two.
6. Record Setter – I Owe You Nothing
There's a lot on this list that errs toward being accessible or pleasing. This aint that. I Owe You Nothing is a confrontational screamo record where you will be very in or out within the first 20 or so seconds. If you have to bail, I get it, but please, if you're up for heavier or more abrasive stuff, check this out. The riffs and hooks are there, and Record Setter's ability to turn on a dime is impeccable. So, too, is the song order and production; no album has made me miss live shows this year the way hearing how "Someplace" leaps right into "Sometimes" has, and I yearn to hear how the slowburn of "An Impression" sounds while being played in the room. This is probably the most recent album on this list to drop, and a late fall/winter release here makes sense: a record of tribulation and dysphoria like this is some real dark night of the soul shit, but there's also a will to live and thrive here that's commendable. 
5. Rina Sawayama – SAWAYAMA
Rina Sawayama's SAWAYAMA was the pop album I needed this year.
SAWAYAMA exists as almost my platonic ideal of pop music: kitchen sink sonic variety (the opener sounds like Evanescence or Lacuna Coil going top 40, but we've also got room for spacey dream pop interludes, '00s pop R&B, New Jack Swing, nu-metal, and '80s rock), personable lyrics, big vocal performances ("Who's Gonna Save U Now?"), and an overabundance of pummeling hooks. SAWAYAMA scratches the pop itch on both sides: it hits your pleasure centers like a mainstream pop record, and like an underground/indie pop album, it's eager to show its smarts; however, it lacks mainstream pop's slavish attention to brand management, nor does it fall victim to most alt. pop's tendency to murk up the hooks or add noise in the name of "being interesting." It's just focused on making impossibly catchy music like…well, I was going to do a list of highlights, and then I realized I was going to name just about every song. And it tends to hit meaningfully, too; themes of family, identity, and confidence come into play throughout without ever overtaxing the music. It's just aces on every level.
4. Jeff Rosenstock – NO DREAM
It's impossible to say this without wanting to give myself a swirlie, but damn near nobody is as great at writing to the moment like punk rock lifer Jeff Rosenstock. Released in late May without warning, NO DREAM gets its name from the idea that you can try betterment or escape, but there's no getting away from being internally or externally at the threshold of hell. It's a frenetic album of pop punk that deals with buying dumb shit for one serotonin ("Nikes [Alt]"), the inability to kale and yoga your way out of sadness sometimes ("The Beauty of Breathing") or just looking the cruelty around us in the eye ("No Dream"), all backed by Rosenstock's typically great instrumental and melodic work. And then you get something as humanizing as "***BNB," a meditation on how invasive gig work can be that sounds so fucking tired of the whole thing. But, like all of Rosenstock's previous work, NO DREAM never stops pursuing the joy and love of being alive and being with others; even if you can't dream yourself away to an idealized existence, that's still okay.
3. Kitty – Charm and Mirror
Look, if Kitty keeps making refined spins on her psych electropop, I'm going to keep liking them. Charm and Mirror is more EP than album at 5 songs, but all that means is that it's probably my most-listened to project of the year. The trick with Kitty's music, especially as she's moved into self-producing, is that her compositions and arrangements tend toward being sneakily intricate while also being on the surface engaging and memorable, which leads to versatility; you can approach Charm and Mirror as either lean out/vibe/mood listening or focus on the elements of each song, and be rewarded either way (her "Bath Salts" video works as a visual representation of this). You can just zone out to "Baby Pink" or hone in on its army of Tame Impala synths, just as you can hum along to an impossibly charming song like "Afterglow" or appreciate the amount of detailed vocal laying going on. Add in the outer space delight of "12th House" and catchy as hell surf rock of "It Never Hurts," and what's not to like?
2. Yves Tumor – Heaven to a Tortured Mind
You're always in for a treat when an experimentalist decides to go straight ahead, because knowing how to take something apart means you know the best way to put it back together. What other explanation is there for how an experimental artist like Sean Bowie (aka Yves Tumor) switches it up for their 4th album, Heaven to a Tortured Mind? Calling this a rock record is a touch reductive–the core of the thing is still prone toward electro-damaged art funk that exists outside conventional structure–but Heaven's rock songs ("Gospel For a New Century," "Medicine Burn," "Super Stars," and "Kerosene!" in particular) are designed to blow the hinges off. Pursuing this album off a blind recommendation meant getting utterly knocked on my ass by the drops in "Gospel For a New Century," or towering "Kerosene!" while loving the way the album's middle section loops in and out of rock-adjacent experiments like "Romanitcist" and "Dream Palette," and the slow jam of "A Greater Love," to say nothing of the nakedly sensual "Super Stars." But it's Bowie, dripping charisma and swagger, that keeps this whole thing together; "Medicine Burn" is a hurricane of drums and guitars over which they howl about six hundred teeth, and for a moment, you can hear them sneer through every single one.
1. Dogleg – Melee
The popular narrative around 2020 is that it was the year of soft-touch music. It was the year to use music as a balm against whatever the day's doomscroll brought forth, a year without mass listening or concerts, a time to get into ambient. And sure, I'd pull up lofi or something for background listening when necessary.
But man, listen, 2020 was so chaotic that if I was making a point to listen to music, I wanted to listen to something tangible and concrete, and damn if Melee doesn't hit like a Side-A Smash from its titular game. The simple pitch to Melee is, "What if you had an album that hit its first full band drop ten seconds in, and then chose not to let up over the next 36 minutes?" What if you went as hard for the poppy tune named after a Pokemon and the pretty, mid-tempo plus number that sounds like Paramore's "That's What You Get" for half a second as you did the shit-kicking brawlers? Melee posits that doing this for each song while, and this is essential, the whole thing doesn't sound exactly alike is possible and aspirational. And hell, even setting aside "it slaps" as the ultimate qualifier here, Dogleg's musicality is through the roof: each song has a solid guitar lead line, do or die vocals, and it's the best rock drumming album (non-Cloud Nothings division) I've heard in years. Plus, on a personal note, it was the one album I got to listen to with my friends before everything pandemic kicked in, and getting a touch of that community means something, you know? A reminder that despite this year, music's still communal and can still shake you out of whatever you're going through at the moment. Happy New Year.